The C.C.S. Crone Prize is Utrecht's biannual literary prize awarded by the municipality of Utrecht to authors from the region of Utrecht. The prize is € 10,000 worth and is confered to a literary work. In the other year, a maximum of three stipends will be awarded to promising authors. See below the recipients of the C.C.S. Crone Prices since 2002.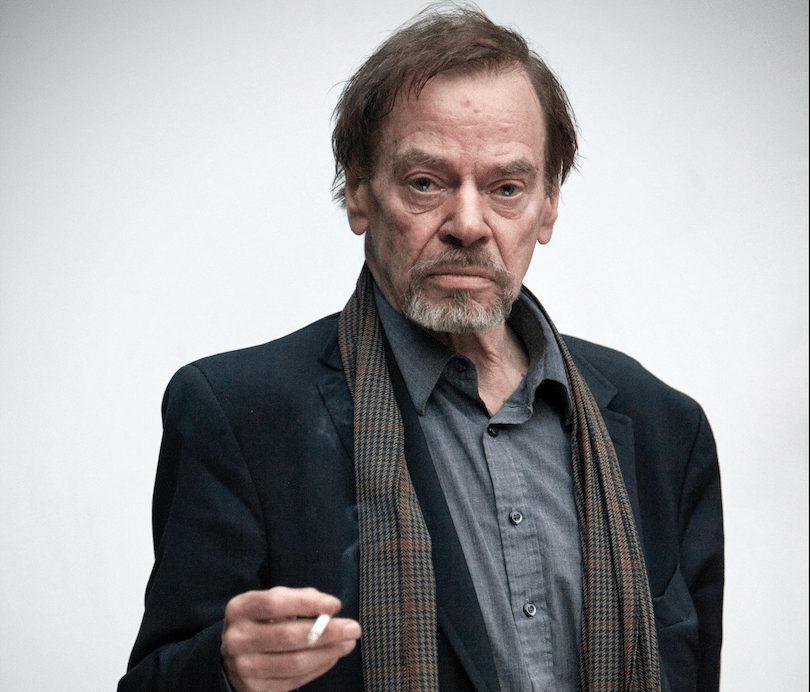 WESSEL TE GUSSINKLO
C.C.S.Crone Prize 2016
Wessel te Gussinklo (1941) was born in Utrecht, studied psychology in Utrecht and Zurich. He started writing at the age of twenty. In the twenty years that followed, a novella and various essay collections were published. Only in 2014 came another new novel: Zeer helder licht. In the novel leads Te Gussinklo us to the Utrecht of the seventies. Te Gussinklo lived in Utrecht until 2007, since then he lives in Zeeland. But his oeuvre is still strongly connected to the city of Utrecht.
The jury considers the novel 'De Opdracht' (1995) van Wessel te Gussinklo as a highlight of the post-war literature: the first four pages of 'De Opdracht' are some of the most beautiful in Dutch literature. This is not a novel about the small Dutch subjects, but a novel about great existential themes, such as power, love, sexuality, admiration, faith, identity, the relationship with the other. In his novels, but also in his essays such as the interesting 'Wij zullen aan God gelijk zijn', Te Gussinklo shows himself as a unique thinker and an incomparable writer. There is no other Te Gussinklo.
The jury of the C.C.S. Crone Prize 2016 consisted of Anneke van Dijk (former organizer of the 'Nacht van de Poëzie'), Sandra van Doorn (owner of 'Broese Boekverkopers') and Robert Dorsman (literary translator from Afrikaans and English).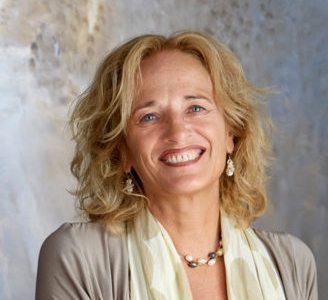 ESTHER JANSMA
C.C.S.Crone Prize 2014
Esther Jansma (1958) received the C.C.S. Crone prize on April 9, 2014 by mayor Van Zanen, she was awarded for her entire oeuvre. According to the jury, Jansma accumulated a large body of work of a consistently high quality sichce her debut in 1988.
Excerpt from the jury report:
The poetry of Esther Jansma is contemplative and analytical, but also nimble and moving. Her style is lively, very direct, this makes her able to touche big themes in an almost-spoken language. The work of this Utrecht-based author is cosmopolitan, completely authentic, unique in Dutch literature. 
The jury consisted of journalist Jeroen Wielaert (former mayor of Utrecht), Annie Brouwer-Korf and Marijke van Dorst (organizer at the literary theatre 'Salon Saffier').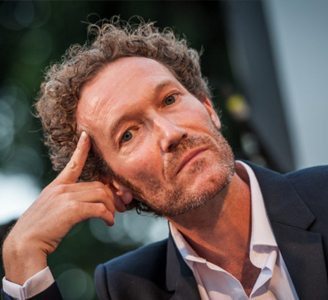 STEPHAN ENTER
C.C.S.Crone Prize 2012
Stephan Enter (1968) received the C.C.S. Crone Prize in 2012. According to the jury, the oeuvre of Enter is of very high quality. 
The published collection of stories and the novels so far, show an unmatched style and attention to timeless themes according to the jury. His work does not have great gestures or wonderful situation. The depth in Enter's oeuvre lies in the very careful expression of the everyday life. His work form an idiosyncratic and original contribution to Dutch literature. Based on these considerations, the jury nominated Stephan Enter as the laureate of the C.C.S. Crone Prize 2012.
The jury consisted of Maartje Kroonen (book saleswoman at The Literary Bookshop), Fabian Stolk (an academic in Dutch literature at the Utrecht University) and Iris Pronk (journalist for 'Trouw'). On January 23, 2013 will the prize, a charter and ten thousand euros be presented to the laureate.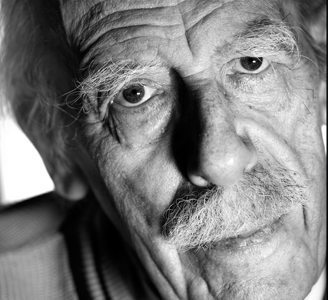 GUILLAUME VAN DER GRAFT
C.C.S.Crone Prize 2010
Poet Guilaume van der Graft, pseudonym of Willem Banard (1920-2010), received the C.C.S. Crone Prize in 2010. Van der Graft's poetry occupies an unique place in the Dutch post-war literature. The jury nominated the author when he was still alive, unfortunately Van Der Graft passed away on November 21, 2010. 
The oeuvre of Guillaume van der Graft covers seven decades and according to the jury report has an individuality that has remained strikingly consistent throughout the years. The jury calls him a 'real singer': "In his poems the tone and the timbre are just as important as those that are substantive". The jury also argued that Van Der Graft has meant a lot for Utrecht literature in particular. The awarding of the C.C.S. Crone Prize 2010 is therefore also intended as recognition of an oeuvre that, according to the jury, has been underexposed: "Although this recognition - also from Utrecht itself - comes rather late, to say the least, it is never too late for what we call 'a literary-historical correction'".
The jury consisted of Wilbert Smulder (academic in Dutch literature), Trees Nelissen (bookseller) and Geert van Istendael (writer). On February 2, 2010 mayor Wolfsen awarded the prize, a charter en ten thousand euros to Benno Barnard, son of the laureate.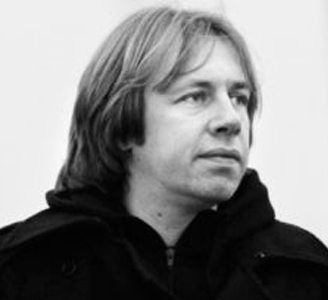 INGMAR HEYTZE
C.C.S.Crone Prize 2008
Ingmar Heytze (1980) received the C.C.S. Crone Prize in 2008. According to the jury, his poetry is clear and accessible. His language play and unique style testify to great mastery. Utrecht and its inhabitants play an important role in his work and that makes him a good ambassador for this city. 
Ingmar Heytze studies General Arts in Utrecht. Since 1997 he has published six collections of poetry, three diaries and a collection of miniatures. Inhabitants of Utrecht also know hum from his weekly contributions in the 'AD/UN.' Because of his themes, the poet is not only important for the city of Utrecht, but also of valuable significance for Dutch literature. The jury also believes that the oeuvre of Ingmar Heytze is still growing and not yet complete.
The jury consisted of Maarten van Rossem (professor at Utrecht University), Hans Bouman (literary staff member of the 'Volkskrant') and Gina van de Berg (artistic director of the 'Poëziecircus').
ARTHUR JAPIN
C.C.S.Crone Prize 2006
Arthur Japin (1956) received the C.C.S. Crone Prize from the hands of Mayor Annie Brouwer-Korf on November 16, 2006. 
The jury called Japin 'a master in literature, who uses various styles and is capable of combining psychological depth and historical background in his books as a humane and touching story'.
The jury consisted of Wiljan van den Akker (professor of modern Dutch literature at Utrecht University), Inge van den Blink (editor at 'AD Utrechts Nieuwsblad') and Hans Engberts (co-owner of bookshop 'Hinderickx & Winderickx').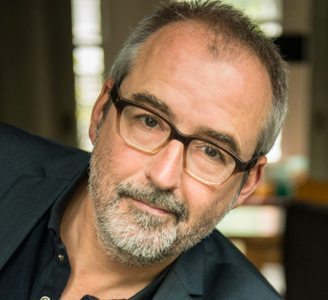 RONALD GIPHART
C.C.S.Crone Prize 2004
ronald Giphart (1965) received the C.C.S. Crone Prize in 2004. He was awarded for his entire oeuvre. 
The jury consisted of Th. P.M. van Meijel, Frits van Oostrom and Daniëlle Serdijn.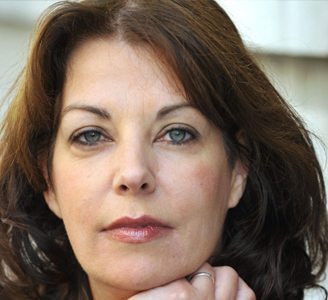 MANON UPHOFF
C.C.S.Crone Prize 2002
Manon Uphoff (1962) received the first C.C.S. Crone Prize in 2002. She was awarded for her entire oeuvre. 
The jury consisted of Paul Schnabel (chairman), Mirjam van Hengel and Marischka Verbeek.
Every year, the Municipality of Utrecht awards incentive grants worth € 2,500 to promising writers of Utrecht. They are intended to make a subsequent publication possible.
2017
GERDA BLEES
PATRICK POUW
TOM HOFLAND
Hier volgt informatie over de winnaars en het juryrapport
2015
ANNE BROEKSMA
ROELOF TEN NAPEL
MARIEKE RIJNEVELD
Hier volgt informatie over de winnaars en het juryrapport
2013
IVO BONTHUIS
ELLEN DECKWITZ
PETER KNIPMEIJER
Hier volgt informatie over de winnaars en het juryrapport
2011
EVA MARIA STAAL
BABAN KIRKUKI
JOOST DE VRIES
Hier volgt informatie over de winnaars en het juryrapport
2009
MAARTEN DAS
WIEGERTJE POSTMA
ALEXIS DE ROODE
Hier volgt informatie over de winnaars en het juryrapport
Hier volgt informatie over de winnaars en het juryrapport
Hier volgt informatie over de winnaars en het juryrapport